Newborn & Baby Classes, Workshops, and More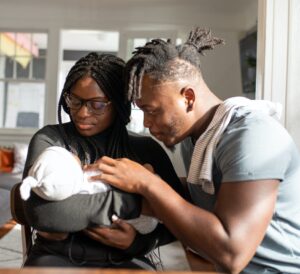 Newborn classes are a great way for new parents and experienced parents alike to learn the latest about newborn development, behavior, and parenting skills they'll need during these first amazing and pivotal six months. Our online Infant classes are fun, interactive, and educational for both parent and child. 
TLC also offers expert-facilitated workshops on parenting topics from expectancy classes to newborn parenting classes all the way up to the teen years. We welcome parents to empower themselves with information and support from a knowledgeable facilitator on common parenting topics.
If you are a parent or loving caregiver and feel you would benefit from some extra support and care, The Loved Child (TLC) offers private individual consultations for expecting families and those with babies, young children, tweens, and teens.
Check out our class, workshop and consultation offerings below!