04 Dec

TLC Gift Suggestions for Every Parent in Your Life (including you!)
Expert-recommended, thoughtful presents for soon-to-be parents, new parents, and parents of young children 
It's that time of year when many of us are brainstorming about the perfect gifts to give our family and friends – and perhaps even a special something to add to our own wish lists. The parenting and wellness experts at The Loved Child have gathered some of our most favorite (and creative) gifts for parents-to-be, new parents, and parents of toddlers and young children. Due to these uncertain times, this year, all our gift suggestions can be ordered safely from the comfort of your home. Be sure to read through the entire list – there is certainly something for everyone on your list!
For Expecting Parents:
o   Monthly Gift Boxes: Delivered gift boxes filled with safe, creative, and helpful products for all the parents-to-be in your life. Check out BumpBoxes, EcocentricMom, Mom Box, and RadDadBox.com.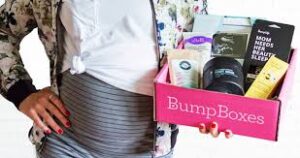 o   Carry All Totes: Beautiful carryall diaper bags/totes with interchangeable stylish straps. Check out Momkindness.com for your mama-to-be friends (a portion of all the purchases are donated to everymothercounts.org) and HighSpeedDaddy.com for your daddy-to-be friends.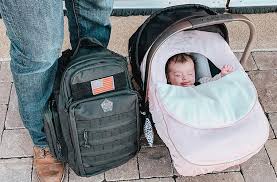 o   Birth & Postpartum Doula: A trained companion to provide support and guidance to parents-to-be and new parents. Check out DONA International for a list of certified doulas in your area.
o   Calming Books for the Expectant Couple: The last thing you want to do is increase levels of anxiety for the expecting co-parents! Check out the following three books: Expecting Better: Why the Conventional Pregnancy Wisdom Is Wrong–and What You Really Need to Know by Emily Oster. The Expectant Father: The Ultimate Guide for Dads-to-Be by Jennifer Ash. Mayo Clinic Guide to a Healthy Pregnancy.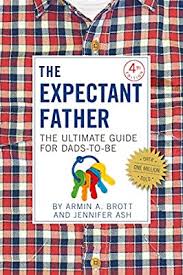 o   Expert-facilitated Virtual Classes: Gift all your parent-to-be friends (and you!) evidence-based education and support. The Loved Child offers live and interactive classes (not pre-recorded) on every parent-to-be topic such as labor and delivery, breast & bottle feeding, newborn care, new grandparents, and so much more.   
For New Parents:
o   Prepared Food: There isn't a new parent – or for that matter – any parent who wouldn't appreciate delivered prepared meals. Check out: Freshly,  Veestro, and Home Bistro.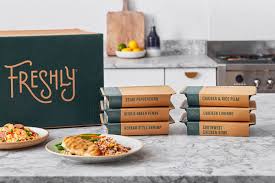 o   A Photography Session: To capture one of the most meaningful times in a lifetime, give a growing new family a photo shoot! To find a photographer in your area, check out: Click Pro  or The National Association of Professional Child Photographers.
o   A Portable & Safe Sleep Baby Lounger: This gift is a must. When new parents aren't snuggling their baby, they will certainly need a safe spot for their new little one. Check out The Snuggle Nest.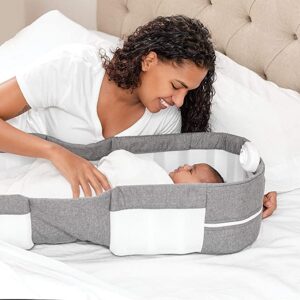 o   An Essential Parenting Book: Caring for Your Baby & Young Child Birth to Age 5 The Complete and Authoritative Guide by The American Academy of Pediatrics
o   A Baby Monitor: Check out Eufy Space View and Infant Optics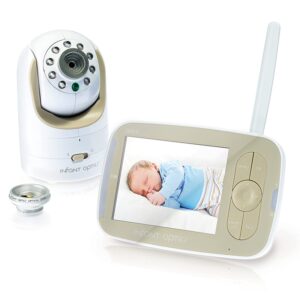 o   Breast & Bottle Feeding Support: Nurture Talks
o   Sleep Support: Baby Sleep Science
o   New Parents & Infants Class – The Fourth Trimester: These expert-facilitated virtual weekly classes support both new moms and dads as they transition into parenthood. The curriculum focuses on the development, behavior, and care of the baby, as well as on the pivotal experiences of becoming a new parent. These supportive and helpful classes are also a lovely way to connect with other new parents!
 Check out: The Loved Child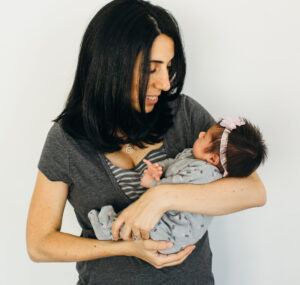 For Parents of Toddlers & Young Children:
o   Toddler Alarm Clock: Yes, we realize this is a gift list just for parents but let's face it – parents of young children crave all the sleep they can get. Check out: Little Hippo MELLA and Hatch Rest + Sound Machine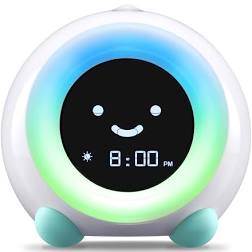 o   Bathrobe with pockets: Trust us. Parents of young children are constantly picking up small toys off the floor. Check out: Monica and Andy and L.L.Bean Wicked Plush Robe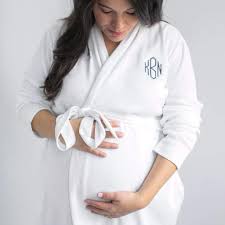 o   A Trusted Parenting Book: How to Talk So Little Kids Will Listen by Joanna Faber & Julie King
o   Restaurant Gift Cards: Be sure to pick local restaurants that welcome families with young children!
o   A Personalized Custom Throw: Now, more than ever, co-parents need to remember to carve out time to be together. Let's support the parents' relationship! Check out: GiftsForYouNow or Personalization Mall
o   Temperature Controlled Mug: This cool device keeps the busy parent's coffee or tea warm. Check out: Ember Temperature Control Mug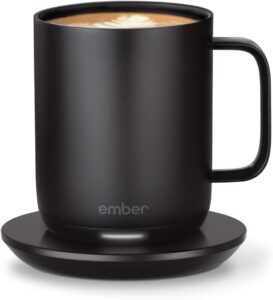 o   Individual Parenting Support and/or Workshops: The Loved Child offers group and individual support on every parenting topic imaginable such as temper tantrums, toilet training, picky eating, sibling rivalry, positive discipline and so much more. Check out: The Loved Child