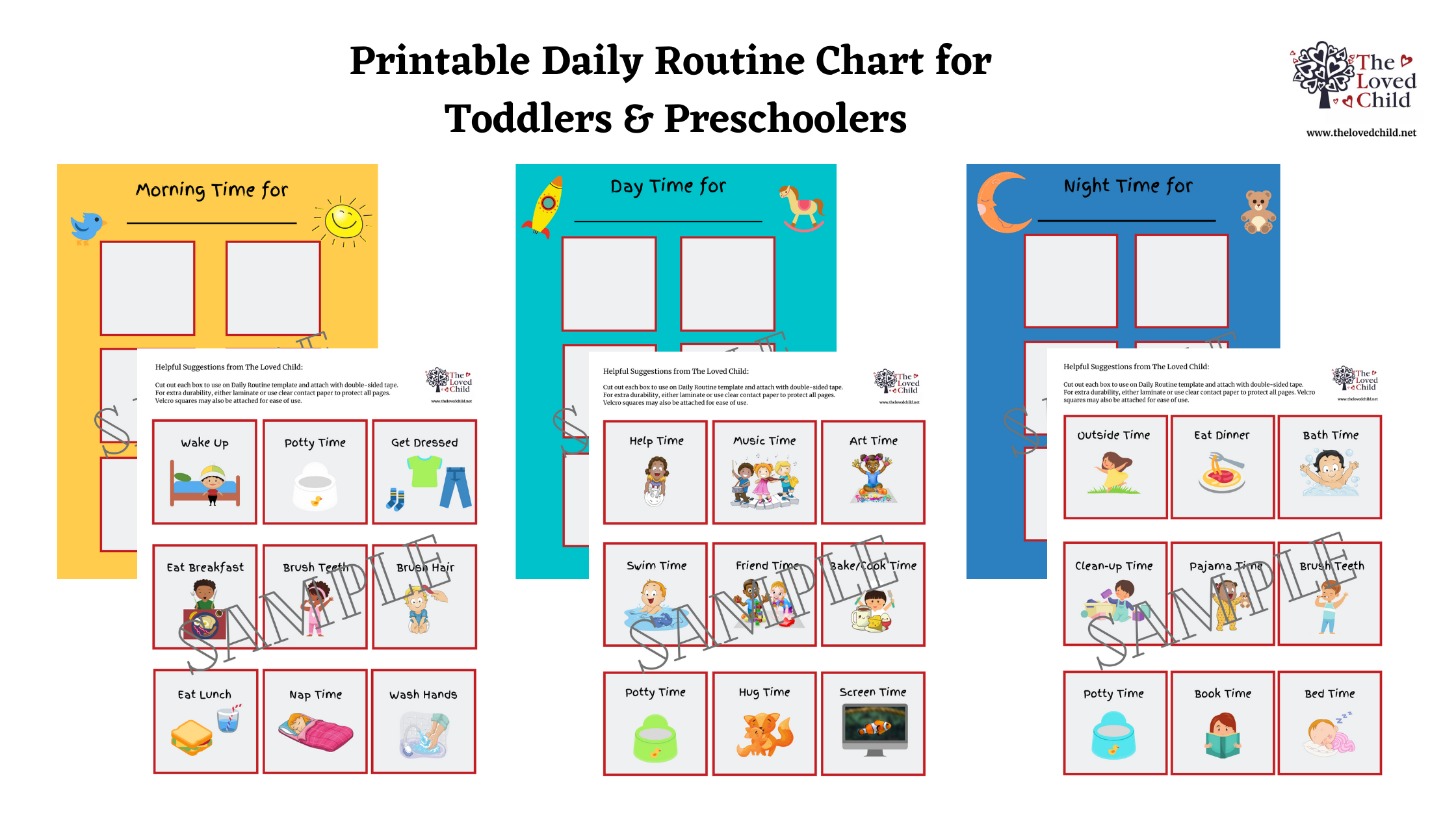 24 Jun

FREE Printable from TLC: Daily Routine Chart for Toddlers and Preschoolers!

Young children really thrive on routine and predictability. As we are trying to manage the day-to-day during this global health crisis, often without much structure or childcare help, parents & children could highly benefit from using this kid-friendly routine chart. This daily chart has fun cartoon images to represent routine tasks and activities of a typical toddler or preschooler's day. The chart is separated into 3 parts of each day (Morning, Day and Night) which you can add your child's own personal routine to.

We highly recommend printing out all of the pages, then cut the blocks out & attach! If you would like this routine chart to be a little sturdier, we suggest that you laminate all pages or use clear contact paper to cover the front and back. Velcro or double-sided tape works great for easy switching of activities depending on the day.

Enjoy this easy-to-use routine chart with your little one! We, at The Loved Child, hope it is helpful for families to establish a useful, predictable routine to help structure your day.