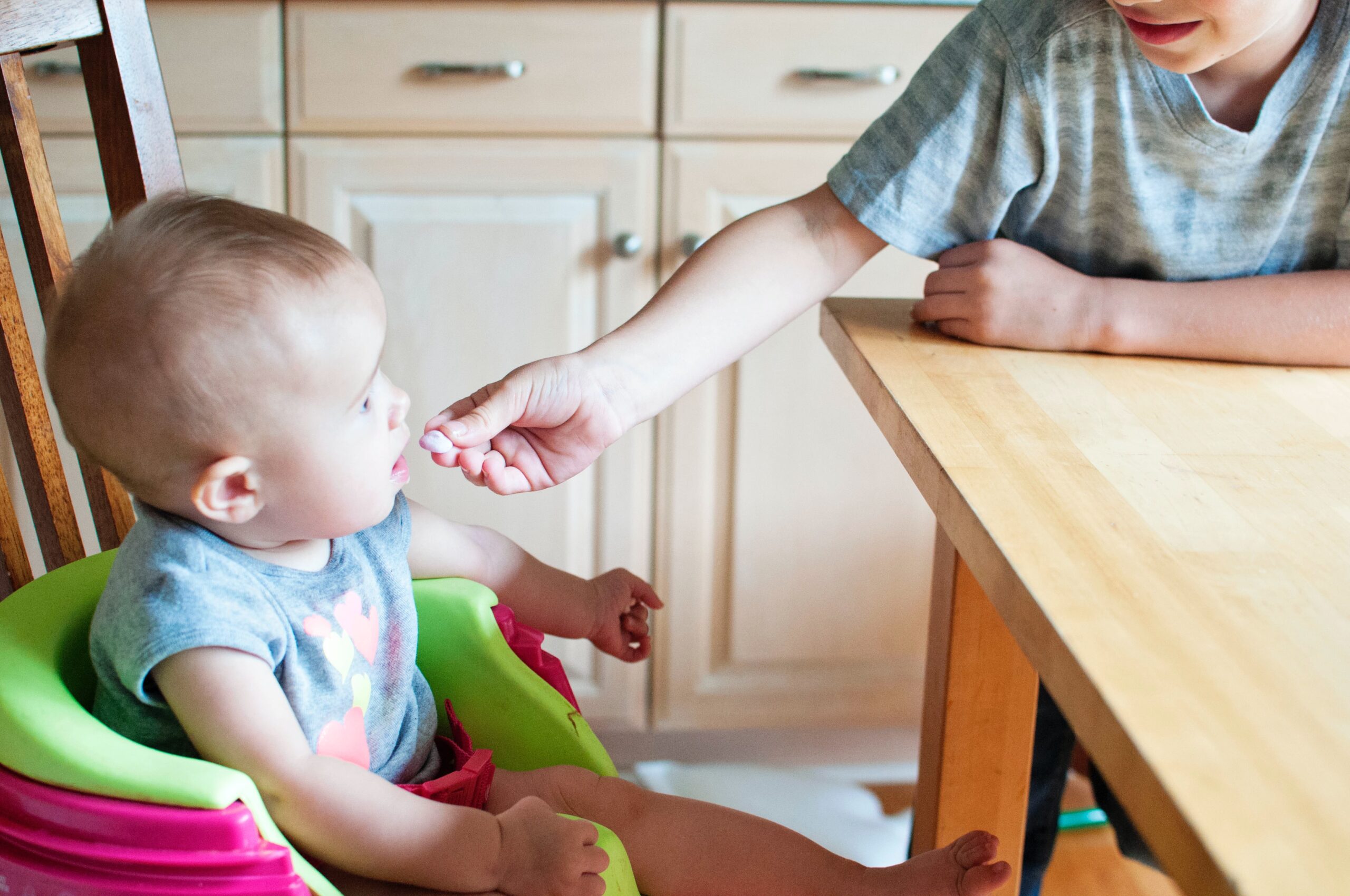 24 Apr

Food should be Fun! Family Mealtimes and Starting Solids for Little Ones

by Danielle Shea Tan, Functional Family Nutritionist

With so much fear and sadness surrounding us right now, it is critical for our well-being to find some joy and fun in each day as best as we can. When prioritized and organized well, mealtimes can offer happy, enjoyable moments that allow families with children of all ages to connect and feel grounded.

If you are wondering what it takes to craft a joyful mealtime with small children including babies, then read on!
Real food is nourishing and grounding. First, serving balanced meals made from real food (food that your great grandmother would recognize) ensures your children have access to nutrients needed for their rapidly developing brains and bodies. Even infants under age one can gain health benefits from eating real foods that augment their breastmilk or formula intake. Meals made from real food need not be fancy or complicated especially when busy parents have little excess time. I love providing my clients with recipes and hands-on guidance to make simple meals made from REAL food.
Appropriate format improves eating skills. Serving food in a format that is most appropriate for your child's developmental skills is one of the keys to making mealtimes a success for your family. While I discourage offering different meals to children, it is beneficial and often highly necessary for kids to have access to the foods offered in a way that feels safe and easy for their development skills. For example, toddlers that show signs of picky eating will more quickly advance their eating skills when offered the components of a soup separately vs. combined. Babies are much easier and as long as they are ready to eat solid foods and we offer foods in a safe format, they are sure to dive in and taste test with curiosity.
Leave criticism out of the kitchen. Babies and kids are messy. They make funny faces. They taste food and spit it out. They use their fingers when a utensil is much more appropriate. It is all developmentally appropriate (of course depending on the age of your child). Making your mealtimes a safe zone is key for crafting joyful memories in the kitchen. For younger children, focus your mealtime conversation on topics that don't involve criticism, discipline and distress for a child. The more joy and relaxed attitude that you can bring to the mealtimes, the more likely you'll enjoy yourself.
I love supporting families in raising healthy eaters from infants to school age. On Monday, April 27 at 7:00pm EST, I will be running a virtual Starting Solids and Infant Nutrition Class. We will go into much more detail about how to incorporate real food into your baby's diet and start a lifetime of joyful mealtime memories.  Bring a relaxing cup of tea or a glass of wine and join me. Register HERE.