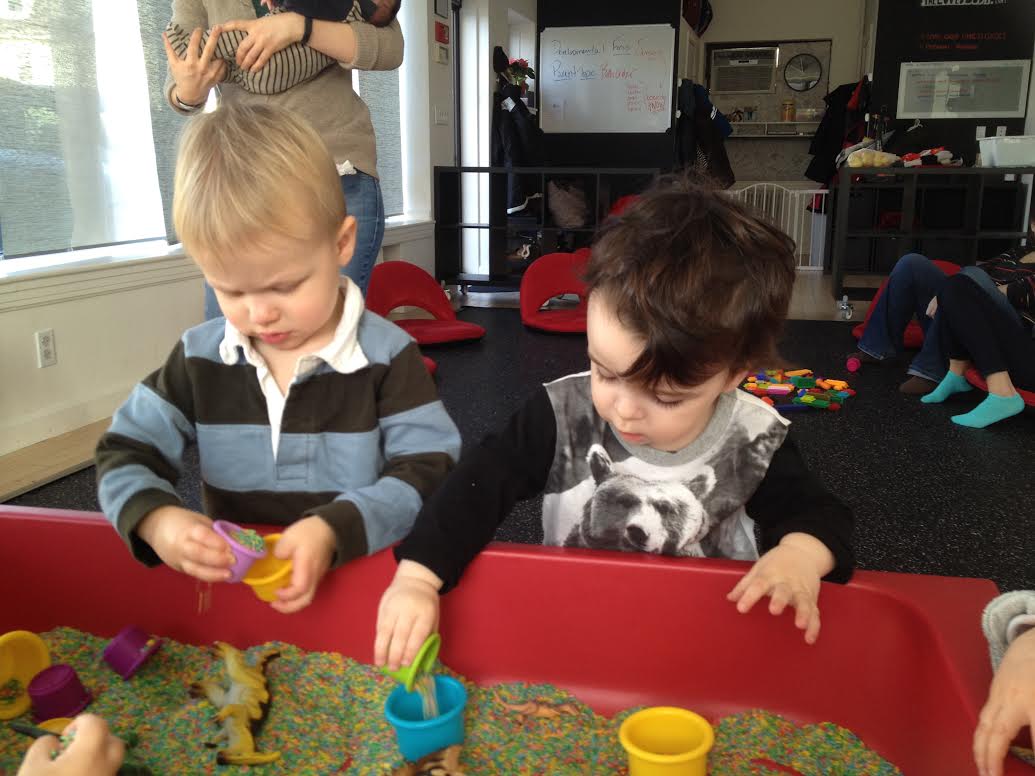 25 Feb

Sensory Development

By this time in the semester, we sure hope we are just "preaching to the choir" when we stress the benefits of sensory play.
 Although children respond differently to sensory experiences, these experiences can be therapeutic, improve motor skills, raise awareness of how the world works, and contribute to language acquisition.
As parents ourselves, we're very aware of the set-up and clean-up work that typically accompanies sensory play, and empathize with those who approach it with trepidation. That said, the benefits fully justify the effort and far outweigh the troubles. Or maybe your little one has as yet shown little or no interest in exploring sensory materials.  Don't give up! Remember, in the world of child development, observation equals participation!  Click HERE for the familiar article from PBS highlighting the benefits of sensory play.