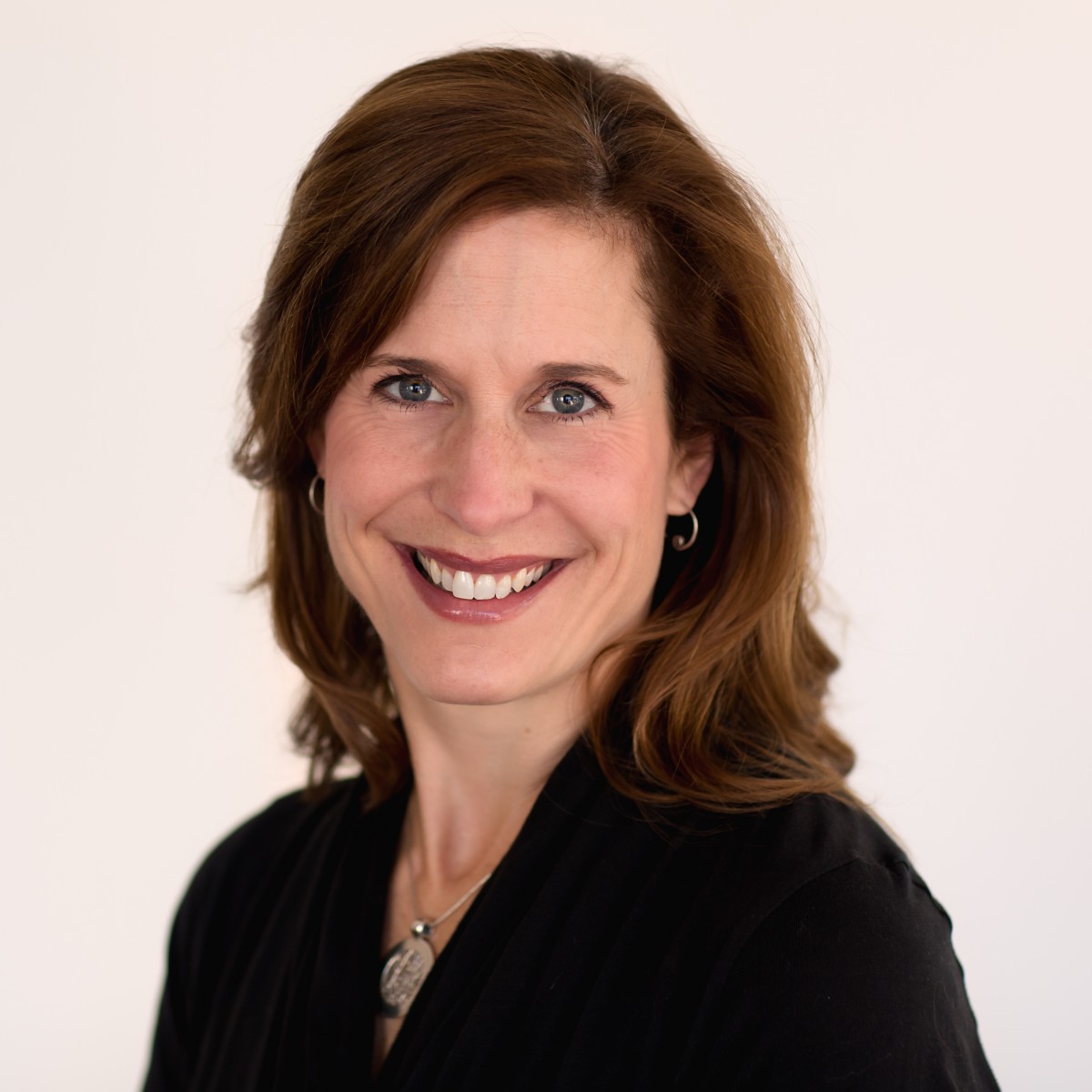 Jennifer T. Gillette
Founder, Owner & Instructor
I am extremely excited to share the birth of The Loved Child: Expert Support and Programming for Families with Young Children! As many close friends and colleagues know, starting my own practice has been an ambition of mine for years. Professionally, I am duly prepared after spending over twenty years working and learning at the best pediatric hospitals, programs and businesses in the Boston area. Personally, now that my two sons are immersed in their school work and activities, I have the space and energy to give more to my professional passion: supporting families with young children.
I obtained my master's degree in Child Developmental Clinical Psychology from Tufts University and bachelor's in Psychology and Spanish from the College of Wooster. I have spent almost the past decade at Isis Parenting where I facilitated developmental play/parenting groups, provided private parenting consults and wrote curricula for the Child Development Program. My clinical background includes work with families in Developmental Pediatrics at Boston Medical Center, Massachusetts General Hospital, and Boston Children's Hospital. In addition to direct work with families, I have extensive experience training and consulting with professionals in developmental & behavioral child development. My research experience includes managing an investigation in children's temperament styles at the Brazelton Institute at Children's Hospital and the Psychology Department at Harvard University, as well as participating in the Healthy Steps for Young Children Program through Johns Hopkins University, The Boston Foundation, and Partners HealthCare.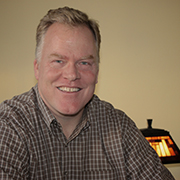 John Carr
Instructor
John C. Carr, LICSW, is a licensed independent clinical social worker based in Boston Ma. He specializes in working with expectant and new fathers, twenty- and thirty-somethings and healthcare providers needing anger/stress management. He is a parent educator and author of "Becoming a Dad: The First Three Years," which has sold more than 40,000 copies and is part of the Great Expectations Series from Sterling Publishing. John is also an adjunct professor at Boston College's Lynch School of Education's Mental Health Counseling Department.  John lives in the suburbs of Boston with his wife and three children.
Nicole Chamoy
Expecting Parent Educator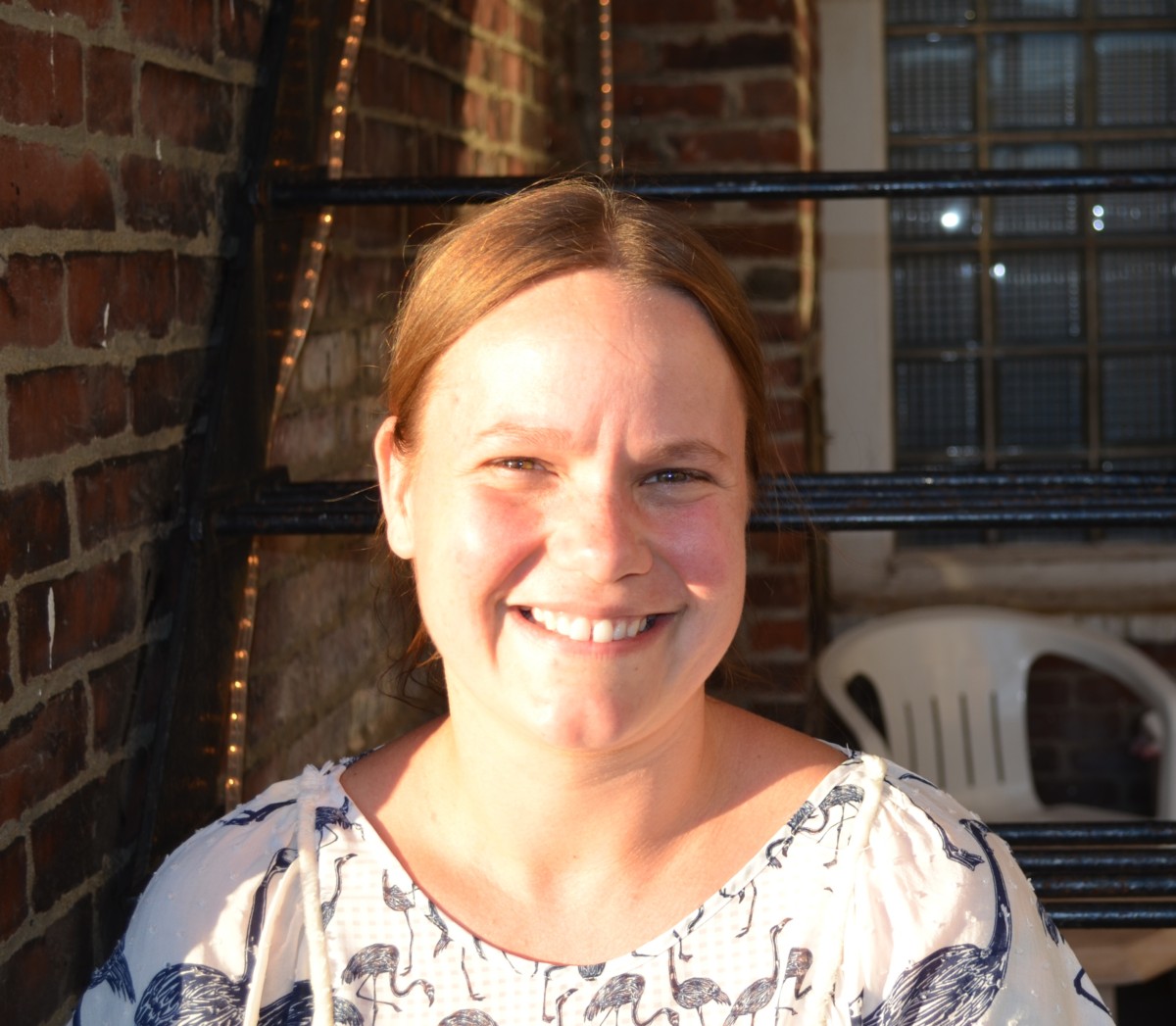 Molly David
Instructor
I grew up in the Northern mountains of Maine, enjoying a childhood immersed in nature, books and art. My mother ran a daycare in our home with infants and toddlers. I moved to Boston 19 years ago to attend Mass Art and received a BA in fine arts.
Now I manage a clothing store and am mom to a wonderful, wild and creative almost 4 year old.  I believe in gentle parenting, creative play, stories and puddle splashing. I feel that sharing experiences with differing cultures and people will help the next generation be accepting and welcoming.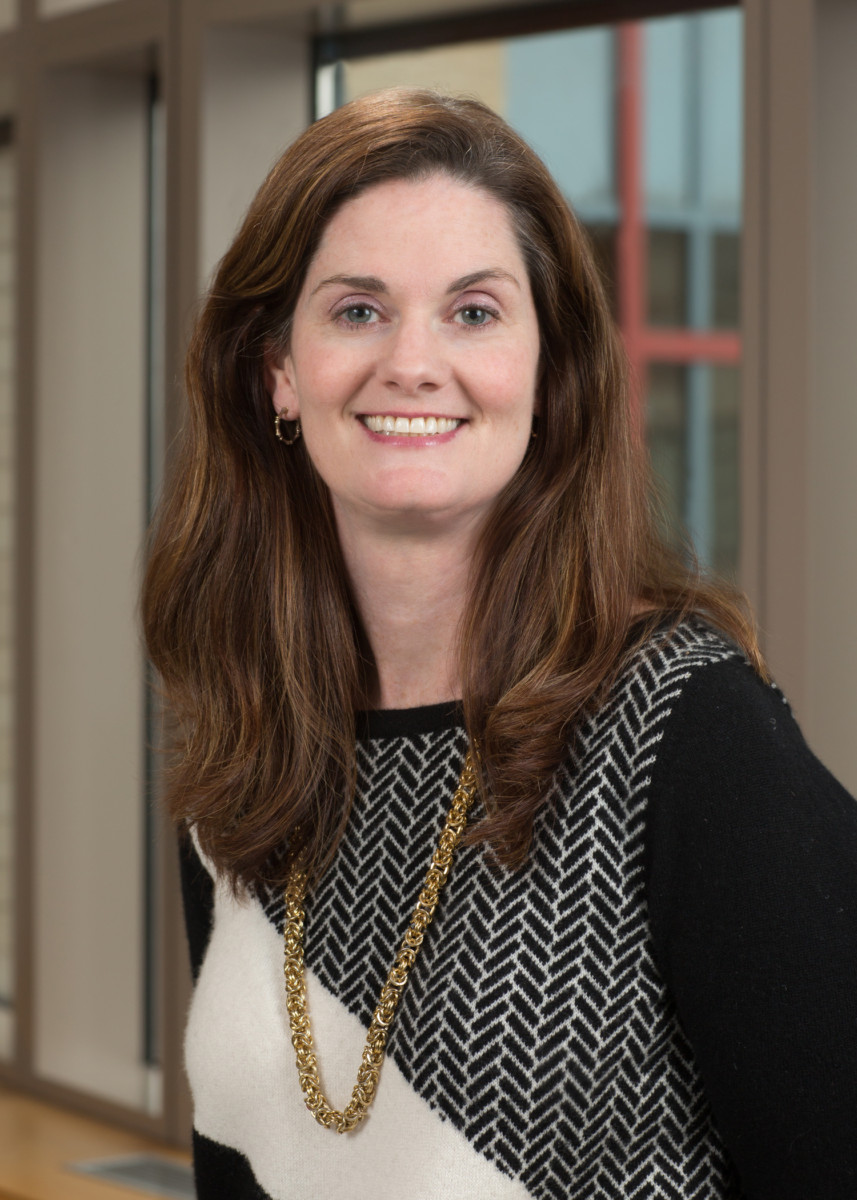 Alexis Hinchey Davis
Instructor
My mission is to provide judgement-free guidance to families in need of effective behavior management for children. Using a strengths-based perspective, I help parents choose the right tools to fit their needs and the needs of their children with the goal of preserving, restoring, or rebuilding positive relationships. On paper, I am a licensed independent clinical social worker (LICSW) with a Master's degree in Social Work from Boston College; in practice, I have applied training experience in a wide range of settings including acute residential treatment centers, hospitals, schools, and correctional facilities. For over 10 years, I have guided pediatricians in the care of children and adolescents with emotional and behavioral issues through the Massachusetts Child Psychiatry Access Project at Tufts Medical Center. During my tenure there, I was introduced to Incredible Years and Triple P—two key evidenced-based curricula that form the basis for my consulting practice. Throughout my career, I have had the privilege of working with people in diverse contexts and have served a wide variety of populations, which makes me confident that I can help families find the appropriate techniques and approaches for their individual needs. On a personal level, I am now challenged to "practice what I preach," in the evolution of my relationships my own two young boys.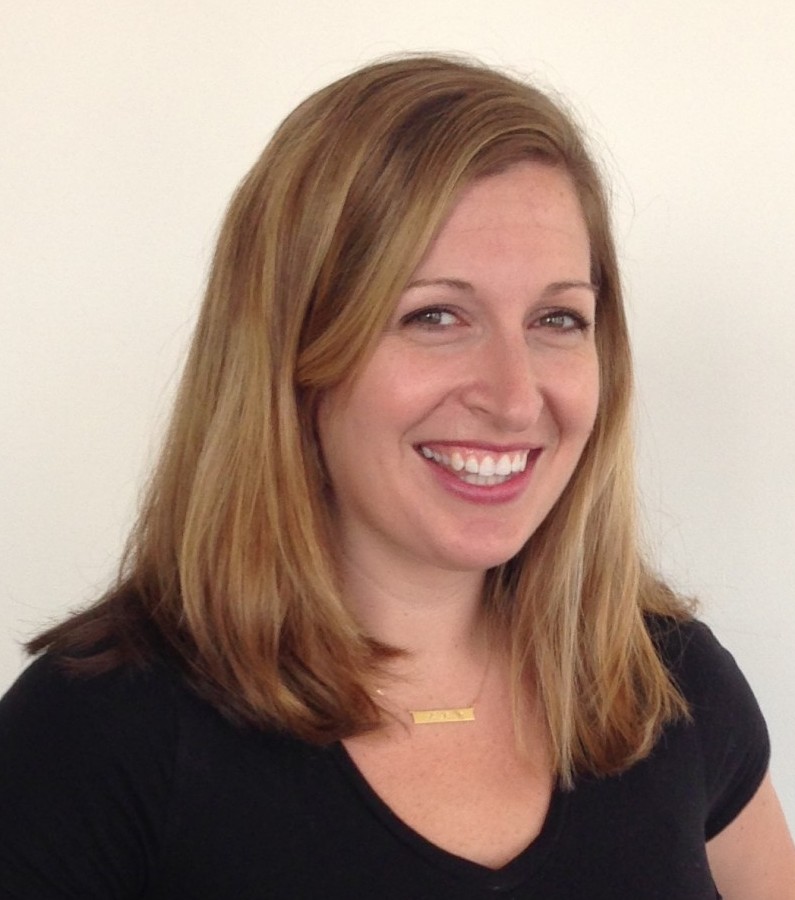 Brigid Durant
Instructor
I am so excited for the opportunity to expand my role at The Loved Child! Working with children has always been a passion of mine. I have worked in a daycare center, as a coach and most recently as a Certified ChildLight Yoga Children's Yoga Instructor. I am currently pursuing a master's degree in Clinical Mental Health at Lesley University with a child and adolescent concentration. My research at Lesley has been focused on child development, ADHD and Generalized Anxiety Disorder in children, and the impact of yoga on mental health. I earned my bachelor's degree at Bowdoin College. I worked at Tufts University for several years, including two years at the Tufts University Friedman School of Nutrition helping to raise awareness for programs such as Childhood Obesity 180 and the GREEN Project Lunchbox Study. I believe in the importance of not only fostering the development of the child, but also providing support to caregivers. I have been part of The Loved Child community for over a year, taking classes with my own daughter, and truly believe in The Loved Child's philosophy of supporting the growth of children through developmental play and relationship building.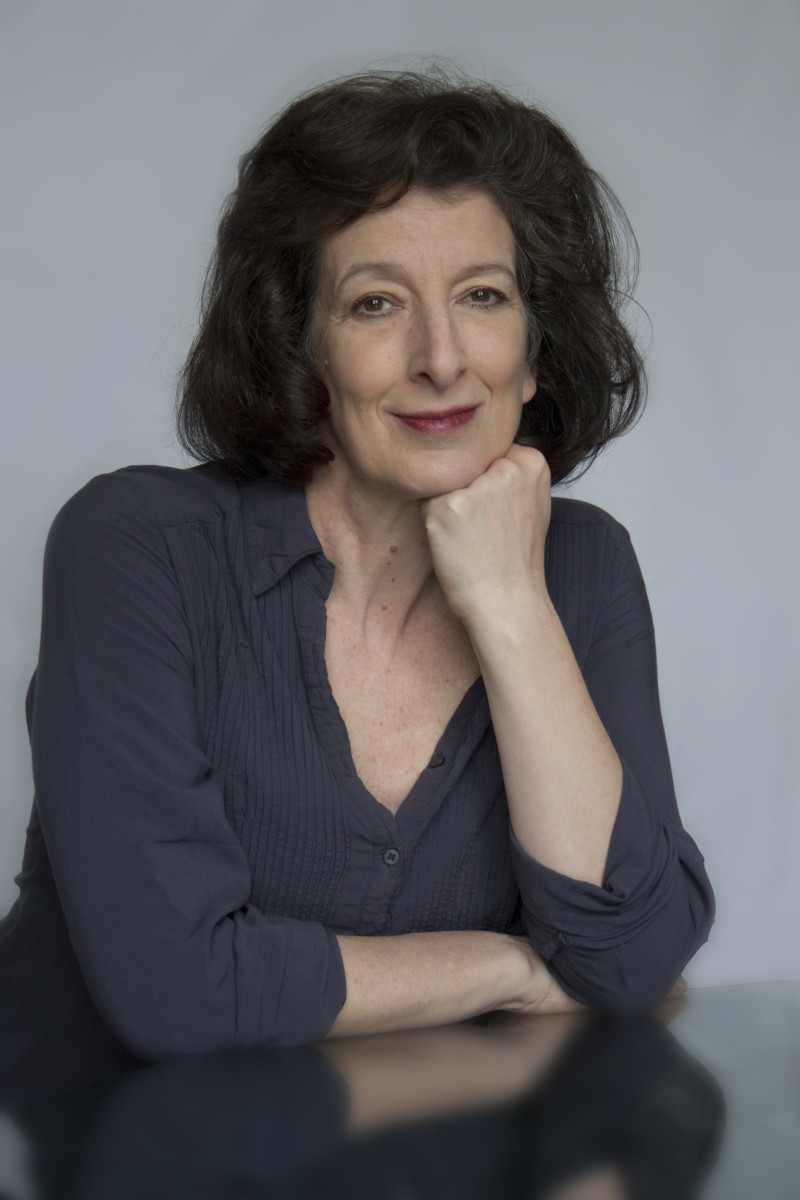 Nancy Gair
Instructor
Nancy Gair grew up in Arlington Mass, attended BB&N and then Yale, whereupon she went to England for drama school and stayed for 26 years! She trained there with the renowned National Childbirth Trust to teach Childbirth Education, and began teaching birth preparation classes and conducting new moms groups in her home and at local venues in North London. She returned to the Boston area in 2007 with her two sons, now 19 and 16 and continues her perinatal teaching in the Greater Boston area, including Childbirth Education at Newton Wellesley Hospital and Emerson Hospital in Concord MA. She is delighted to join TLC and help new parents grow in confidence as they begin their parenting adventures.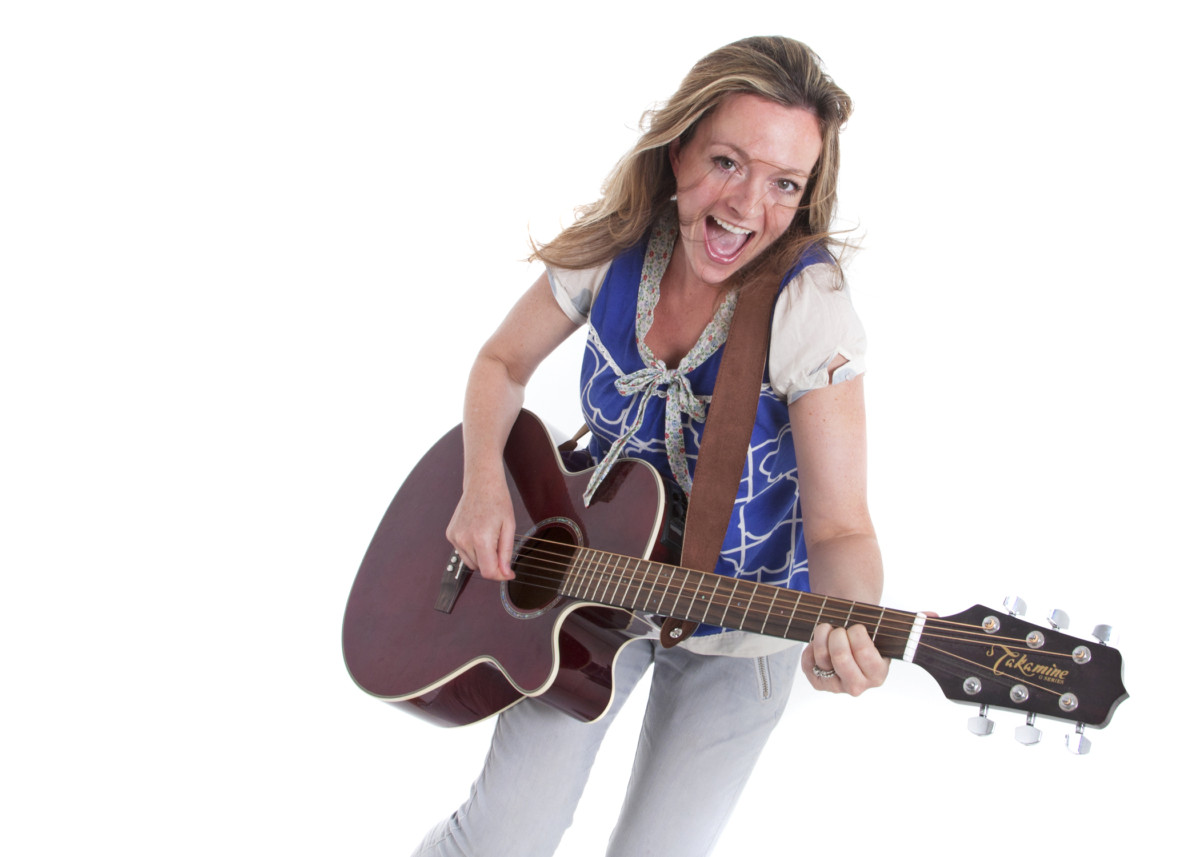 Emily Hall
Instructor
Emily Hall  is a music educator and Broadway performer who just came back to Boston after being in NYC. She went to Boston Conservatory for Opera and then landed in NY in a Broadway World Premiere. She continued her theater career while teaching her mom's music program, Mary Ann Hall's Music For Children. As an early childhood music educator, Emily has taught for over 15 years in CT and NY. Now with her own children she has focused on her children's music and her first album won a Parents' Choice Award.  Emily continues to perform professionally, classically and theatrically, while raising her two young children and educating others. Music is an essential part of a child's mental growth and many movements in this program help bridge the left and right hemisphere of the brain. Even with the youngest of babies, connecting through music, movement, rhythms and rhymes, your child will develop more physical skills, fine motor skills and learn through you and our musical play. Emily can't wait to sing and dance and grow with you and your children.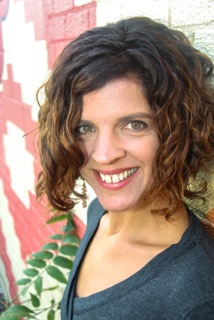 Maureen Hodge
Instructor
Maureen Hodge has been teaching children's art classes and workshops for over 20 years. She's eager to get back to teaching after taking a little break to be at home with her own two children. She has a BFA from Alfred University and studied art education at Lesley University. She has over 20 years of experience teaching children's art classes and workshops. After living in Florence, Italy for 2 years, doing her post-bac art program, she discovered a passion for mosaic art and has been working with this medium ever since. Maureen emphasizes how truly impressed she is with the ability children have, to create such amazing results with mosaics! Most of all, they have a blast doing it!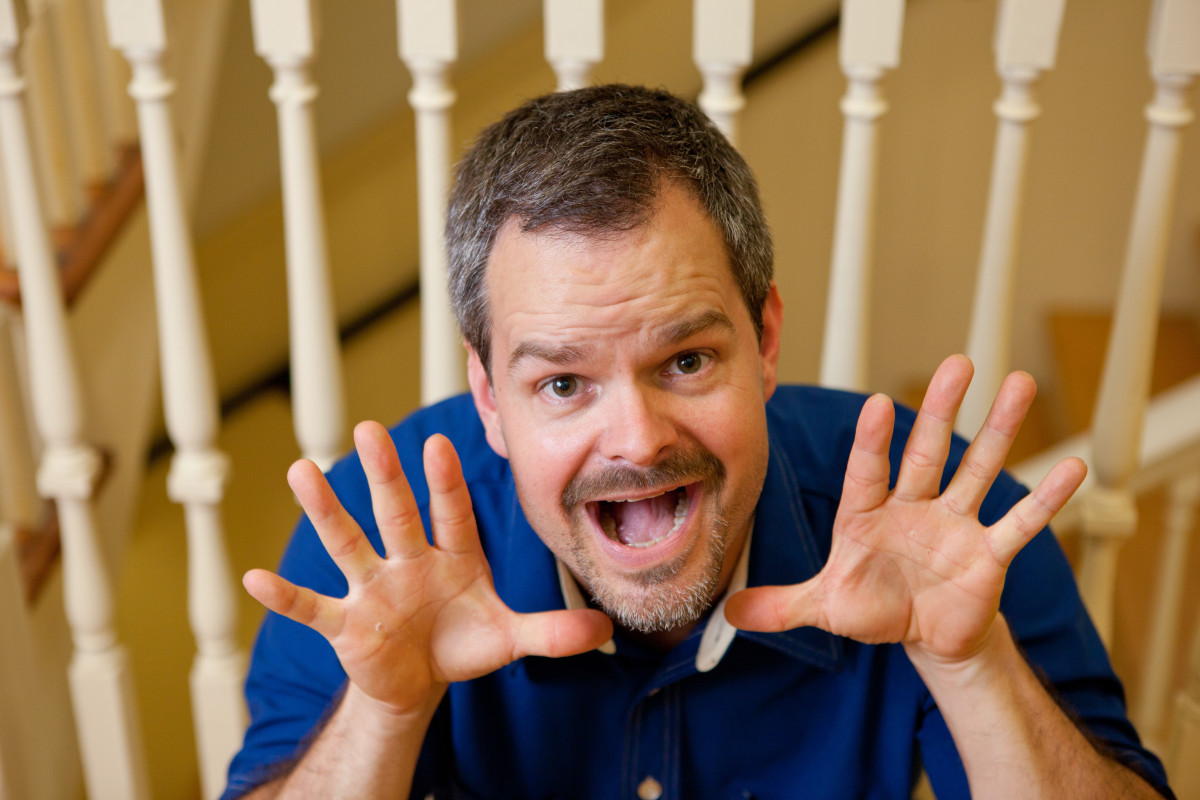 Jeff jam
Instructor
Jeff Jam is a friendly, goofy guy who sings and performs songs for
children of all ages. He travels all over Massachusetts, New England, and
the world with his acoustic guitar, bringing songs and smiles to children
everywhere.

Born in Massachusetts, Jeff Jam grew up watching Sesame Street, reading
Dr. Seuss, and listening to The Beatles. Three of his favorite things are
books, music and baseball. When he gets to sing Take Me Out To The
Ballgame in a library, Jeff Jam is in heaven.

Jeff Jam has five CDs of music available, including his latest, Snores, a
collection of quiet songs for lullaby time. Jeff is available for
birthday parties, libraries, day-cares, schools, concerts and campfires;
anywhere a child needs a song!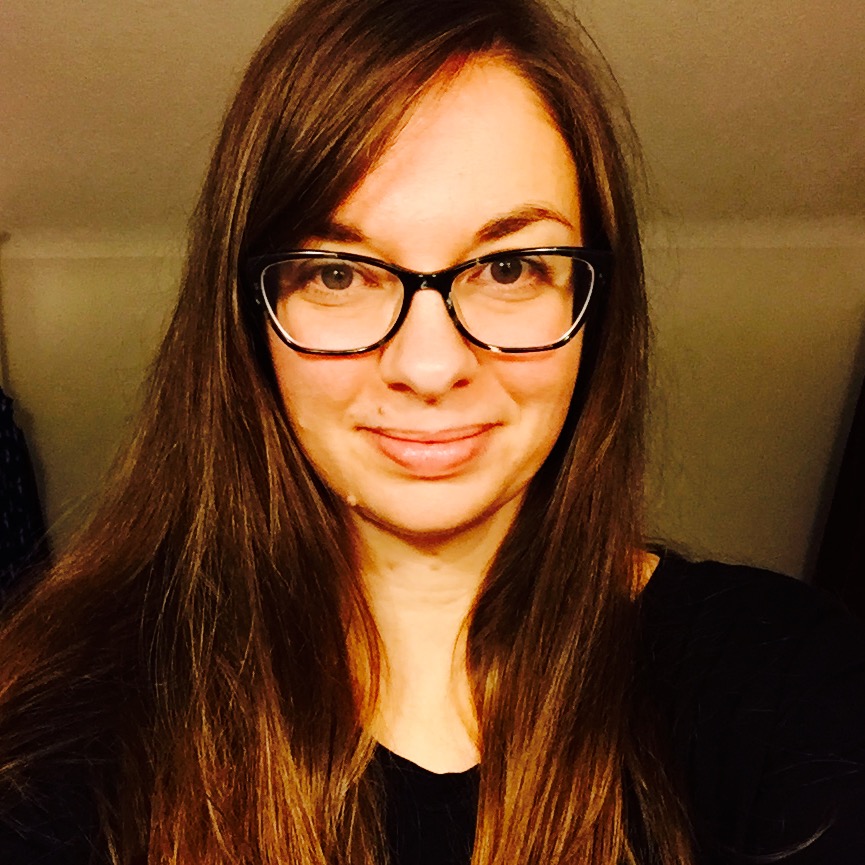 Sarah S. Kerrigan
Instructor
I am a third-generation early childhood educator, following in the footsteps of my mother and grandmother. A Bachelor's degree in Psychology from Earlham college in 2000 helped to continue me along  this path, and a Master's degree in Child Development from Tufts University in 2005 strengthened my commitment to supporting children and parents in the earliest years of development. I am knowledgeable about various parenting/family styles (including AP and RIE/mindful parenting) and apply both my deep understanding of child development and respect for individual family viewpoints into my role as an instructor.
For the past 15+ years I have worked in many positions  in the field of early childhood education and parenting support. First as a preschool teacher at the Lesley Ellis School, then as a Child Development Specialist for Cambridge-Somerville Early Intervention, back to teaching two-year-olds at the Cambridge-Ellis School, becoming a mother myself, as an instructor and then pediatric sleep consultant for Isis Parenting, and most recently as an independent pediatric sleep consultant.
My six year old son and three year old daughter have also taught me so much about the intense joys and challenges of parenting, and I've developed a passion for helping other parents navigate these early years. I am excited to join The Loved Child in offering support to children and their parents!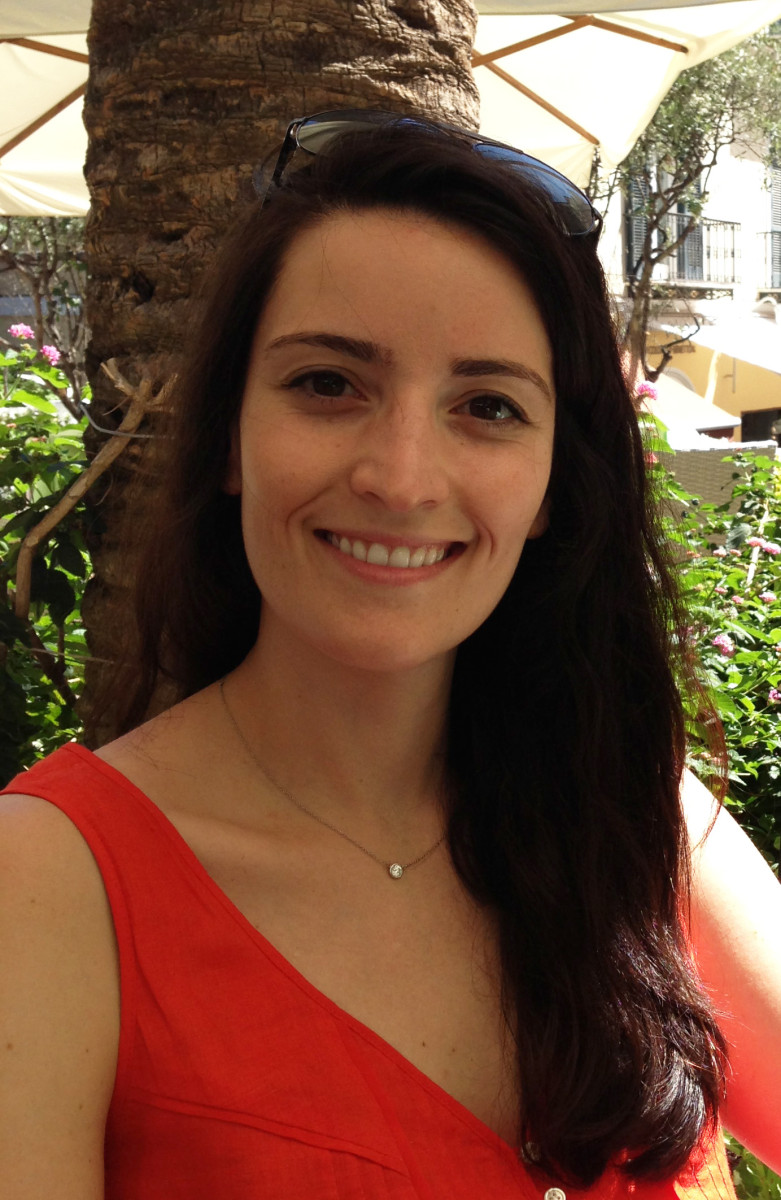 Julie Krathen
Instructor
I earned a master's degree in Child Development from Tufts University and bachelor's degree in Early Childhood Special Education from the University of Vermont. Over the past 10 years I have worked in Early Intervention, Pediatrics at Boston Medical Center, and in a Neonatal Intensive Care Unit's High-Risk Infant Follow-up Clinic in San Jose, California. In these positions I facilitated home visits, developmental playgroups and worked as part of a developmental assessment team to provide information and education to families. My research experience includes assisting with data collection and developmental assessment for high-risk preterm infants at Children's Hospital Boston as well as creating and implementing curriculum for an intervention in the Pediatrics Department at Boston Medical Center. I am also a Certified Infant Massage Parent Educator. After recently having a child of my own, I feel even more dedicated to supporting families with young children!
Emily Lindblad
Instructor
Emily Lindblad is a Postpartum Doula and Newborn Care Specialist providing perinatal support and education to Massachusetts families of multiples.  The mother of triplets, Emily knows first-hand that welcoming multiple newborns can be a daunting task.  A former elementary school teacher, Emily is also an American Heart Association First Aid/CPR Instructor, Infant Massage Instructor, and Breastfeeding Educator.  She works with several organizations as an educator and mentor to families of multiples and premature infants.  By providing practical tools, emotional support, and parenting resources, Emily helps each family gain the skills and confidence needed to successfully navigate their transition to life with twins, triplets, and more.
Diane Lopes
Expecting Parent Educator

Diane is a Registered Nurse and Childbirth Educator. She has been educating parents through Prepared Childbirth and Newborn Care Classes for the past 25 years. Diane began teaching for Lamaze Childbirth Education, Inc., and during the last 17 years taught at Harvard Vanguard Medical Associates. As a mother of four grown children (and grandmother to 4) she appreciates the responsibility of caring for and nurturing parents and children alike. In addition to supporting parents through the birthing process, she is also committed to preparing them for the care of their newborn. Two areas of particular interest to Diane include techniques for calming a fussy baby and healthy sleep strategies for the newborn and infant. When not working, Diane enjoys gardening and spending time with her growing family.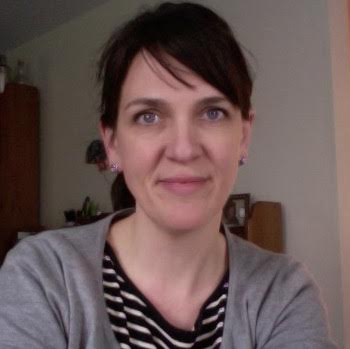 Jenny Mitchell
Instructor
Jenny Mitchell has been working with young children for many years. She is certified by the EEC to be a lead toddler teacher as well as a lead preschool teacher and has worked as a preschool and toddler teacher in both Spain and the United States. Jenny holds a BA in Psychology and is a candidate for an MA in Early Childhood and the Creative Arts from Lesley University, Cambridge. She believes that the ideal early childhood environment is one where young children can explore using open-ended materials. As a parent and educator, Jenny enjoys reading up on new and different philosophies about raising and educating children. "Young children have a lot to teach us. Sometimes we can learn so much if we take time, sit back and allow them to explore without interfering in their inquiry process."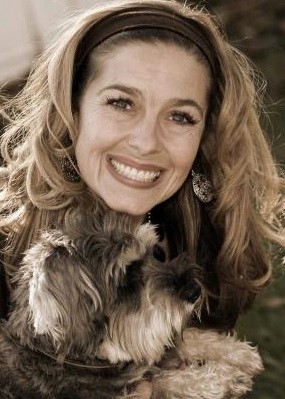 Sheri Park
Instructor
Sheri Park is a 24 year veteran Elementary School teacher and a licensed Zumbin® instructor.  Teaching is her passion and the opportunity to combine dance and education through Zumbini® inspired her to pursue her license.  Sheri danced for years with Boston Ballet as a child and has most recently been taking Latin dance classes in her free time. Sheri has two boys, 17 and 5 and enjoys all things outside. Music and dance are in her soul.  She is excited to bring Zumbini® to families in the area.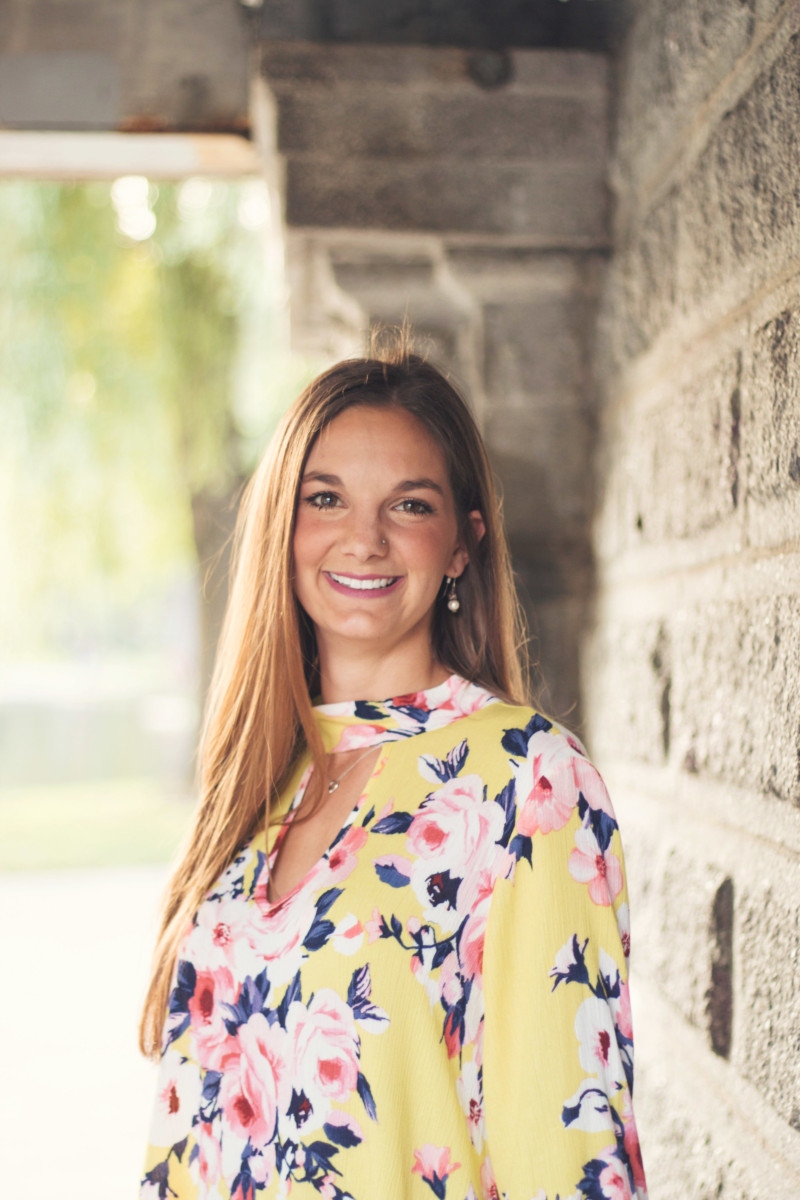 HeHe Stewart
Instructor
HeHe is the founder of Tranquility by HeHe, a concierge birthing and doula service in the Boston area. She aspires to bring a spa-like environment to your birth experience. Tranquility by HeHe is an exclusive experience for expectant parents who believe they can have a beautiful birth and are looking for compassionate, encouraging, and unbiased support. HeHe holds a received a Master's degree from The University of Alabama in Human Development and Family Studies where she focused on Behavioral Therapy for children with Autism Spectrum Disorder and Sensory Processing Disorder including parent consulting. She has served as a Developmental Specialist for the state of Massachusetts's Early Intervention Program and is currently an EEC Certified Lead Infant-Toddler Teacher. She holds community support groups for expectant and parents of newborns to help parents adjust to changes that come about during pregnancy, childbirth, and the first few years of life. Reproductive justice and positive parenting communities are two platforms that HeHe believes in fully. She serves as an expert resource on child development, birth through the first three years of life. She is a Birth Doula, Certified Family Life Educator and our very own Director of a Newborn and Infant Program at The Loved Child. HeHe believes it takes a village, so she is here to help build your village.