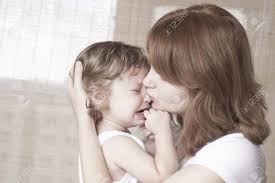 Does this scenario sound familiar? Your child does something s/he shouldn't. You get upset. Your child starts crying. Everyone storms off to separate corners. Nothing is resolved. 
We all want our kids to learn self-regulation, empathy, and problem solving, but all too often we aren't the best role models for these skills. This workshop will address the importance of each of these skills and give you concrete tools for teaching them to your kids. Most importantly, you'll develop the ability to model the behaviors and practice the skills yourself. You'll learn how to deliver discipline with more calm, less chaos.
Dates offered:
Wednesday, March 13, 2019  ***Please note this workshop is being held at Evergreen Day School in Cambridge.
| | |
| --- | --- |
| Participant Ages | Baby, Toddler, Preschool |
March 13, 2019


March 13, 2019




7:00 pm - 8:30 pm

Winter 2018 - January 22nd


January 22, 2018




7:00 pm - 9:00 pm

Spring 2018 - May 7th


May 7, 2018




7:00 pm - 9:00 pm
| | |
| --- | --- |
| Participant Ages | Baby, Toddler, Preschool |