Have you ever found that your emotions and reactions as a parent are confusing, scary and hard to manage? Have you had trouble juggling the demands and stresses of parenting- (what parent hasn't)? Parenting can be fraught with mess, stress and things not going the way we want them to. We can feel defeated and frustrated, isolated and resentful, guilty and ashamed. This series of workshops designed for moms and dads presents new options for managing stress, including mindfulness, and other strategies for self-care, and insights for parenting from a more resourceful, steady place inside.
Join our presenters, two local therapists and parenting coaches, and experienced parents themselves, for a compassionate reframing of parental stress, and time dedicated to self-care and learning new strategies for handling the inherent challenges of being a parent.
Dates offered:
Saturday, November 4th, 2017 9:30 – 11:30 AM
Wednesday, April 25th, 2018 7:00 – 9:00 PM
Facilitators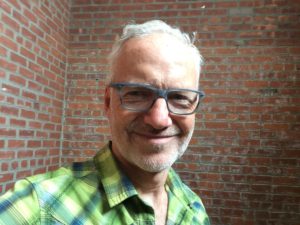 Doug Baker has a counseling practice in Cambridge, MA specializing in stress management, self-regulation and stronger relationships. His work focuses on cultivating balance, steadiness and resilience through mind/body practices, including meditation, mindfulness and yoga. He teaches courses for therapists and organizations, and will present at the 2018 Harvard Medical School conference on Meditation and Psychotherapy. He is the author of the 2017 book by Quarto Publishing, Five-Minute Mindfulness: Walking.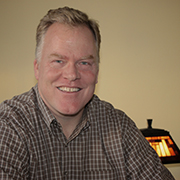 John C. Carr, LICSW, is a licensed independent clinical social worker based in Boston Ma. He specializes in working with expectant and new fathers, twenty- and thirty-somethings and healthcare providers needing anger/stress management. He is a parent educator and author of "Becoming a Dad: The First Three Years," which has sold more than 40,000 copies and is part of the Great Expectations Series from Sterling Publishing. John is also an adjunct professor at Boston College's Lynch School of Education's Mental Health Counseling Department.  John lives in the suburbs of Boston with his wife and three children.
| | |
| --- | --- |
| Participant Ages | Infant, Baby, Toddler, Preschool, School-Age, Teenage |
Fall 2017 - November 4th


November 4, 2017




9:30 am - 11:30 am

Spring 2018 - April 25th


April 25, 2018




7:00 pm - 9:00 pm
Address:
173 Belmont St.
,
Belmont
,
Massachusetts
,
02478
,
United States
| | |
| --- | --- |
| Participant Ages | Infant, Baby, Toddler, Preschool, School-Age, Teenage |